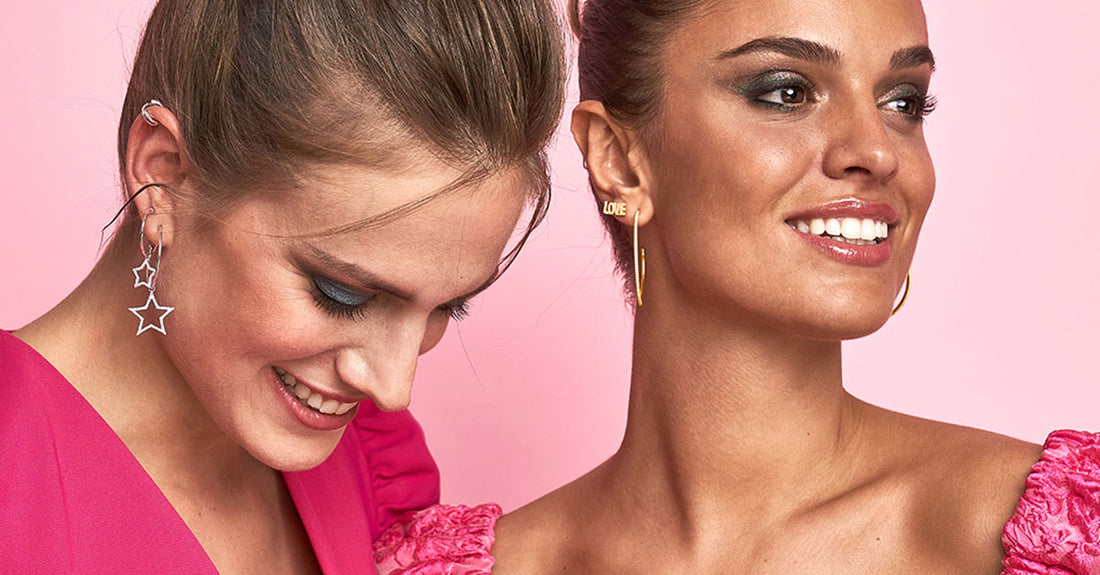 The 5 jewelry trends that will win you over
Good weather peeks out the window and, of us many, we dream of going out and dressing with our favorite accessories. To go back to being the people we were before this stop, called Quarantine.
Today, we bring you the best
trends
that will fill the streets this spring and summer. It is time to think and prepare our jewelers to be up to date!
Earrings hoops
For a long time,
earrings hoops
They slipped into our looks to give us a retro and different touch. They have come in different forms and
colors
. Those lovers of
pendant zircons
 are in luck because the last
trends
in jewelry they make us dream even more.
Animal lovers
There are many of us who adore our pets and feel a true love for these life companions. So we adore the jewelry trend this spring!
If you love bees (we do and that is why we have designed jewelry that you can see
here
), cats, dogs ... Get ready because this is your season!
Minimalism
Maxi or mini? Ying Yang? Every year we introduce ourselves to new
combinations
that enter us through the eyes and fall in love. Crush we call it! And so, it has happened to us with the minimalist jewels that give a chic touch to our looks.
Simple shapes take on the same strength as a necklace full of links and colors. Now, according to the stylists, what prevails is "less is more". You can take a look at our
rings
: We promise that you will fall in love!
The era of color
It seems that the trend of gold and silver gives way to warm colors. The wishes of the color addicts have been fulfilled! Light fanatics can shine even brighter with the
colors
of this year. Do you like your plugins to talk about you? Are you one of those who combines the color of your jewel with that of your shirt? Is your moment!
We have not been able to resist. The collection
GEMS
that we just launched adds to this trend and we could not be happier!
Geometric forms
The
designers
The most influential fashion designers have brought us one of our favorite trends: geometry. The kings of the concepts par excellence, the vindication of forms, the harmony of the figures ...
The elements of our daily life now creep into our looks. Can you imagine wearing triangles, squares, circles, geometric hearts? If possible! The jewelry collection
Cube
It is designed for those who want to show off urban and modern combinations.
It is clear that the new trends arrive stomping. Not only have they conquered our sight, but they have also made us fall in love and captivate us. We are looking forward to showing off the new designs and sharing more moments with our favorite people! Never stop shining!