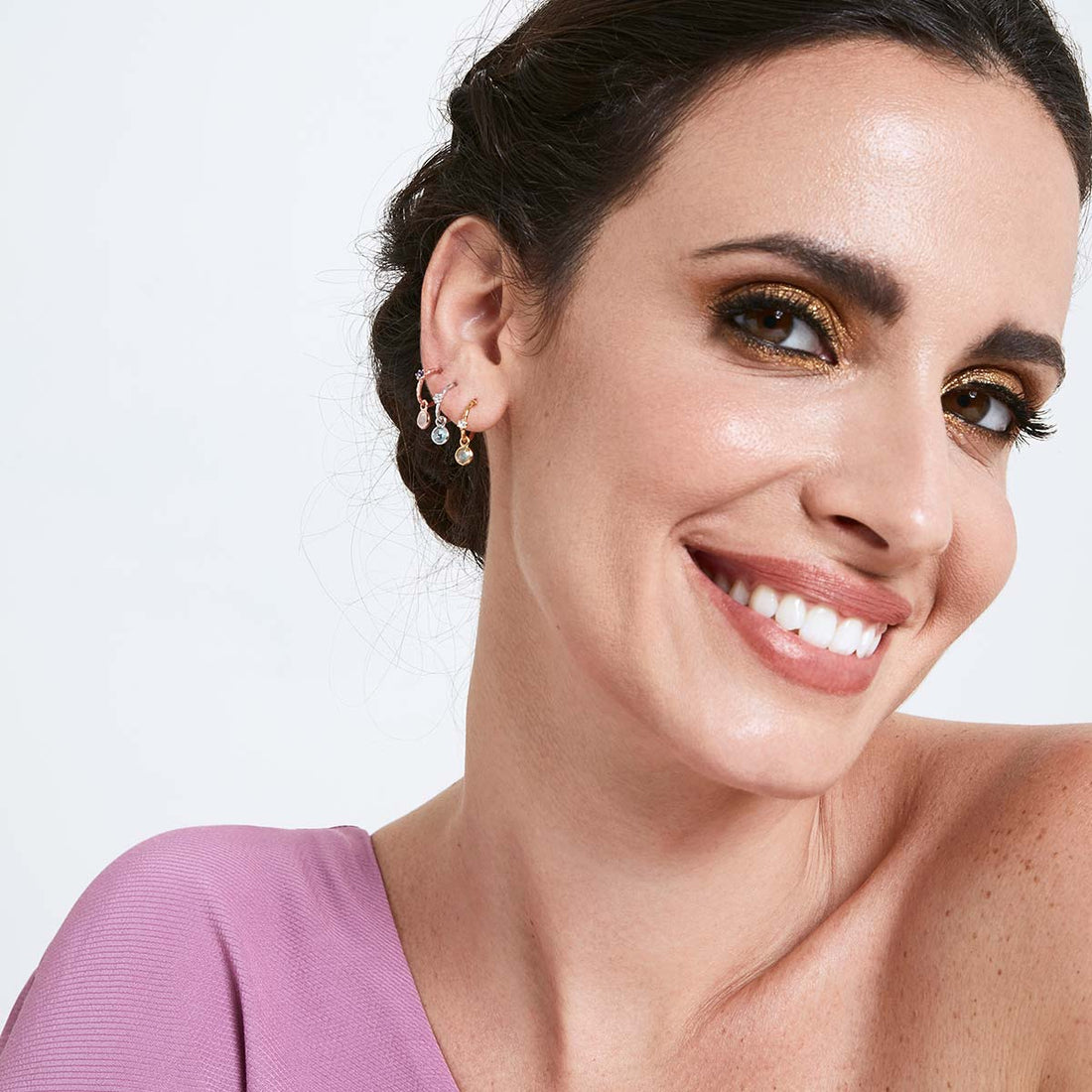 What earrings choose according to my face?
The earrings they are an essential accessory in a woman's jewelry box. There are a lot of different designs, but we must know what are the earrings that best suit us depending on our type of face. 
Below we recommend the kind of earrings according to the face:
Long thin face
Avoid carrying earrings very straight lengths and choose those with some type of width. The earrings Long ones accentuate the length of the face so you should opt for those models that help to create a balance and enhance the width of the face. We recommend these earrings long silver. 
The earrings hoop or earrings with this shape they are the most obvious options but any shape of the earring works as long as it is not straight.
Round face
On the other hand, if you have a round face, the objective will be to make it a little longer, so you should avoid the earrings with a rounded shape, as that will emphasize your round face. 
We recommend the earrings straight or with shapes that are not round to achieve a slimming effect on your face. 
Square face
To soften the lines of the face, you should opt for earrings long with a rounded shape, be it rings or others with details such as earrings oval.  
Avoid squares or with more aggressive geometric shapes since it will only show your face in square format, giving it weight and severity.
Heart shaped face
This type of face is characterized by having a wide forehead and a star chin. To create a balance you must choose to carry earrings lengths whose end point is wider than the rest of the earring. 
Oval face
If you have this kind of face ... you're in luck. Women with this type of face can wear any  type earrings longregardless of its shape.
.